Associate Professor Peter Haertsch is a specialist plastic and reconstructive surgeon with particular expertise in
gender reassignment surgery
. He undertakes a variety of cosmetic, reconstructive, hand and therapeutic surgery and can also advise on non-surgical procedures such as cosmetic denervation and dermal fillers.
Training
Dr Haertsch undertook his medical training at Sydney University and trained as a General Surgeon in Edinburgh. After several years of practice in General Surgery in Sydney, he went to England and the United States to retrain in Plastic and Reconstructive Surgery and spent some time at the McIndoe Burns Unit in East Grinstead, one of the world's leading Burns Units.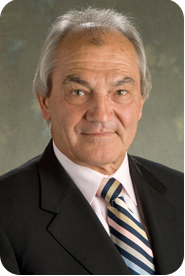 Voluntary Work
Dr Haertsch has participated in over 40 trips with
Interplast
which is a voluntary organisation treating children with congenital deformity in developing countries. He has performed surgery in Tanzania, Pakistan, the Philippines and the South Pacific Islands.
Academic/Literature Contributions
Dr Haertsch has made a significant contribution to the plastic surgery literature and in particular, to the burns literature. Dr Haertsch is on the faculty of the John Boswick Burn Care and Wound Healing Group based in Maui, Hawaii and he presents at the weeklong annual conference.
He offers a 24 hour on call consultative service for burns to the French Government in New Caledonia and has also produced a 110 minute DVD on Burns Management for distribution in Pakistan and the Philippines. In addition, Dr Haertsch instructs in the Emergency Management of Severe Burns and has participated in courses in Darwin, Papua New Guinea and Bangladesh.
He was a significant driving force in the reorganisation of the burn services for NSW and was the Inaugural Chairman of the Severe Burn Injury Services Group. He was also directly responsible for the establishment of an Academic Chair in the Burn Injury and Reconstructive Surgery at Sydney University and is a member of the Sydney Burn Injury Foundation. He is the current Director of Burns Services at Concord Hospital.
He was awarded the Order of Australia Medal in 2003 for his work treating the Bali bombing burn victims and a Member in the General Division (AM) in 2018 for significant service to medicine in the field of plastic and reconstructive surgery as a clinician and administrator, and to medical education.
He has been an accredited assessor for WorkCover and the Motor Accidents Authority of NSW and Tasmania for several years.
Associate Professor Haertsch is also a member of the Expert Advisory Group for Gender Differences, NSW Department of Health, and has contributed to the Lowe Report on the provision of gender reassignment surgery in NSW.